News and Events
Festive Season at the Columbus
It's the most wonderful time of the year! Tavolo and the Columbus Monte-Carlo are the perfect place for spending the festive season! Advent calendar, workshops, events, festive menus and add-ons, and much more await you!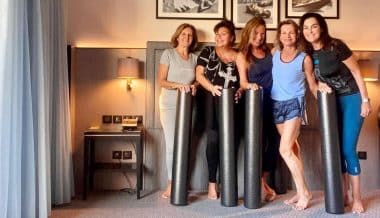 Join us for Garuda-Pilates lessons with  Coaching by Gaëlle Bergeal ! Here are the next dates:
December 8th at 12.15 pm: Pilates - Garuda and Healthy Lunch

December 14th  at 6.30 pm: Pilates - Garuda after-work followed by a conference on hypnosis with

Raphaëlle Doublier

.
60€/person, lesson and breakfast/lunch /apéro included, take-away possible. Contact Gaëlle (+33 6 13 51 33 24 or by email) for more information on future dates & sign-up.
Pop-up store Giu Monte-Carlo
From December 5th - 11th, discover the products of Giu Monte-Carlo at the Columbus Monte-Carlo hotel
- Auto Massage, Holistic Beauty, Facial Yoga Workshops
- Sale of Christmas box with gift card EVASION COCOONING / Luxury by nature Body & Face
This year, the Christmas Village has the theme "Christmas in Spitsbergen". From December 2nd, 2022 to January 2nd, 2023 in Port Hercule.
Nature changes and so does Tavolo's menu! Tavolo is open from Monday to Friday from 12pm to 2.30pm, serving our new autumn menu and a daily special! Bring your friends, family or colleagues! See you soon at Tavolo!⁠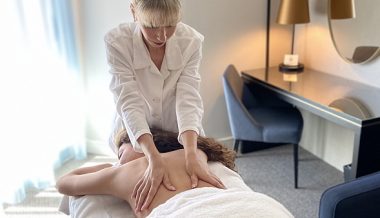 In collaboration with Cozette, your well-being Concierge, we have the great pleasure of offering you in-room massages and a surprise "babymoon" for future parents!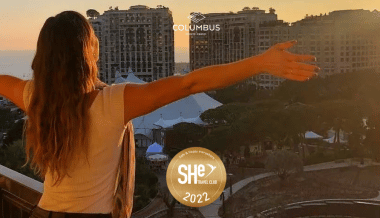 We are pleased to announce that we have received the SHe Travel Club certificate in gold, the first label created by women and travel professionals to better meet the needs of women travellers.
This is a proof of our commitment to guarantee all our guests optimal comfort, service and safety throughout their stay.